Back to news
Ninja and Ellen team up again, this time for charity
As the face of Fortnite, Ninja continues to cross over cultural barriers with appearances on talk shows and other news programs.
Those crossovers have now led to a special collaboration with Ellen DeGeneres for the Thanksgiving holiday.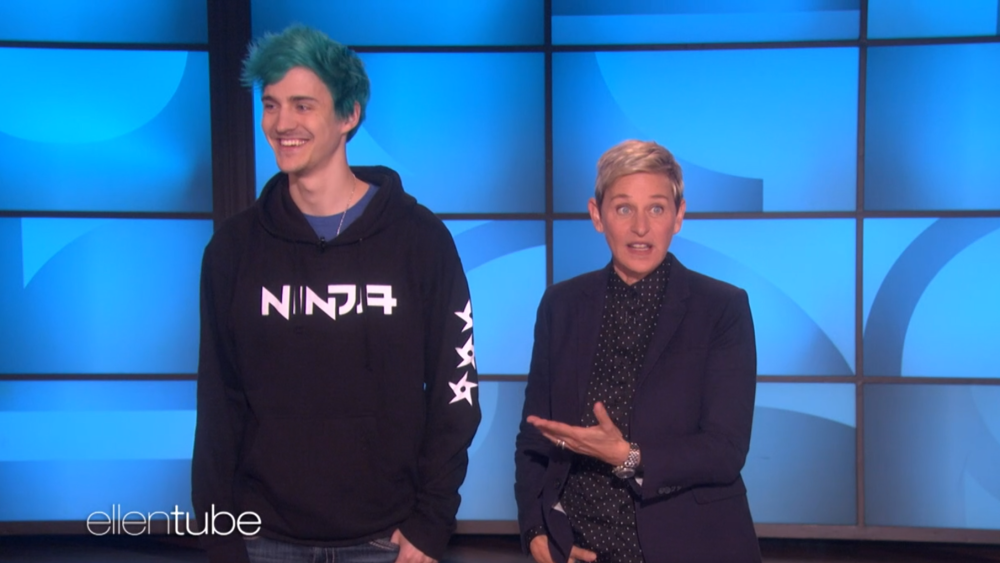 Ellen posted the news to her Twitter, informing everyone that Ninja would be holding a special charity stream on November 23.
The stream will benefit The Ellen Fund, which is a charity that focuses on global conversation efforts for critically endangered species.
In the video, Ninja informs Ellen that Twitch streamers will frequently do streams to raise money for various charities and that he'd be doing a special one for The Ellen Fund.
"I know that you have this thing called The Ellen Fund and I'm actually going to be doing a stream for The Ellen Fund on Friday the 23rd of this month," Ninja tells a surprised Ellen.
The streamer said that he'd likely be able to raise a minimum of $50,000, to which Ellen said that she and the gorillas the Fund seeks to protect were incredibly thankful.
Ninja is no stranger to charity streams, having managed to raise over $300,000 during his block during the GuardianCon charity stream back in July.
Ninja has concluded his charity stream after nine hours, having surpassing his goal of $50,000.