Back to news
Players of Battlefield 1 stop shooting for the Armistice centenary
November 11 is Armistice day and the official date WWI ended. This year, the war ended 100 years ago. Some games held special events to mark the occasion.
As Reddit users noted, on the eleventh hour of the eleventh day on one (the eleventh?) server of Battlefield 1, the gamers stopped shooting. Friends and foes came together on a beach and observed the peace for some time.
The initiative was noted by technical designer DICE on their Twitter account.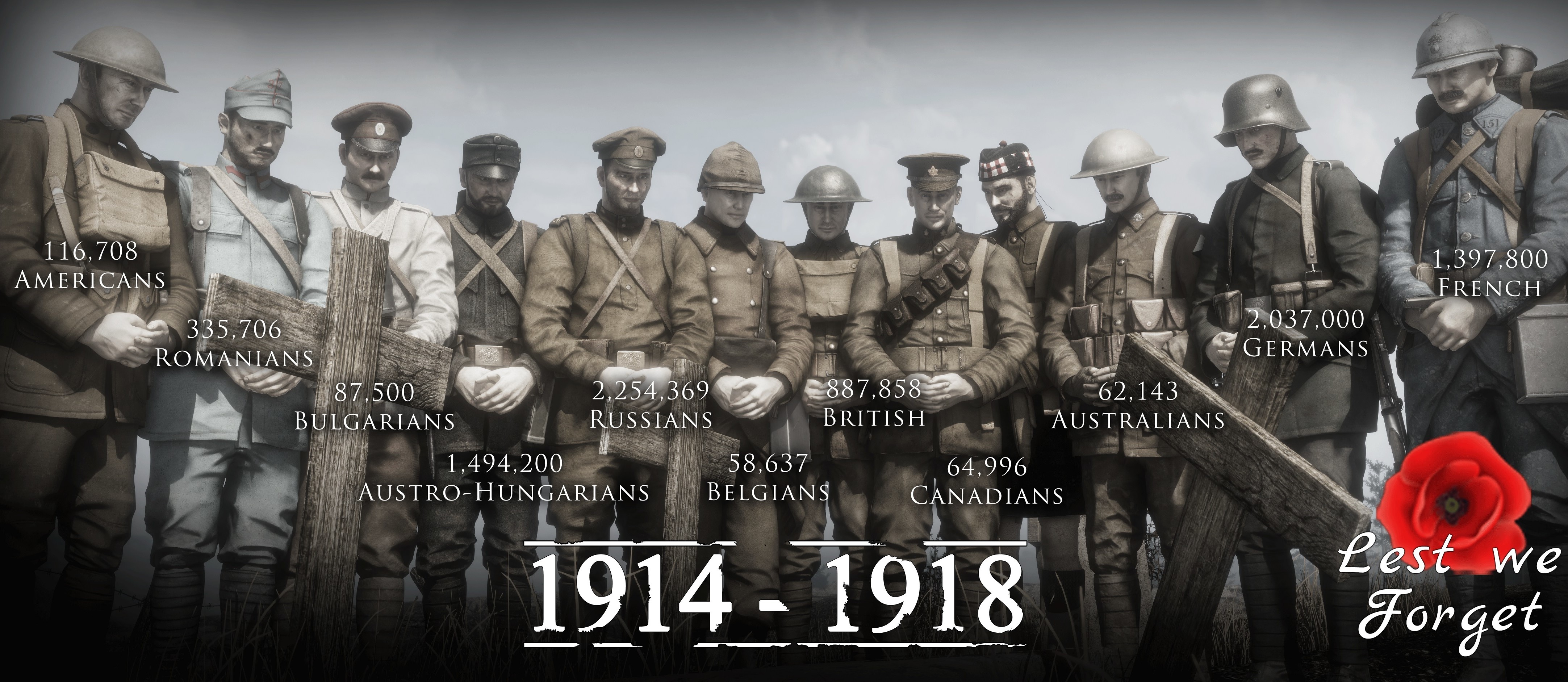 The Verdun community in the game also held an event. Enthusiasts invited everyone who wanted to take part to join a seperate server and set out a plan to mark the occasion: to open artillery fire after the two minutes silence without any command via voice or text in the chat. Afterwards, the organisers proposed that players do whatever they want as long as it doesn't lead to death.
As Reddit users noted, Verdun also saw an event from developers which created an emulation of the Christmas ceasefire of 1914: players could send Christmas cards, play football and spend time together. The authors of the game also released a special pass for sale, with all profits going to charity.