Back to news
Frankie Ward to hold charity event on PUBG
The six-hour marathon will see Frankie Ward and other PUBG celebrity gamers and professionals take part. The initiative aims to raise awareness about mental health.
So, why PUBG? Frankie detailed the many reasons to Esports Insider: "I've chosen PUBG for a few reasons. Firstly, we're a growing esports community with fantastic players, talent and fans. It is definitely the esport where I've felt most at home as a host. I wanted to create a charity stream where I encouraged others to get involved to spread awareness among their communities, and to also have some fun."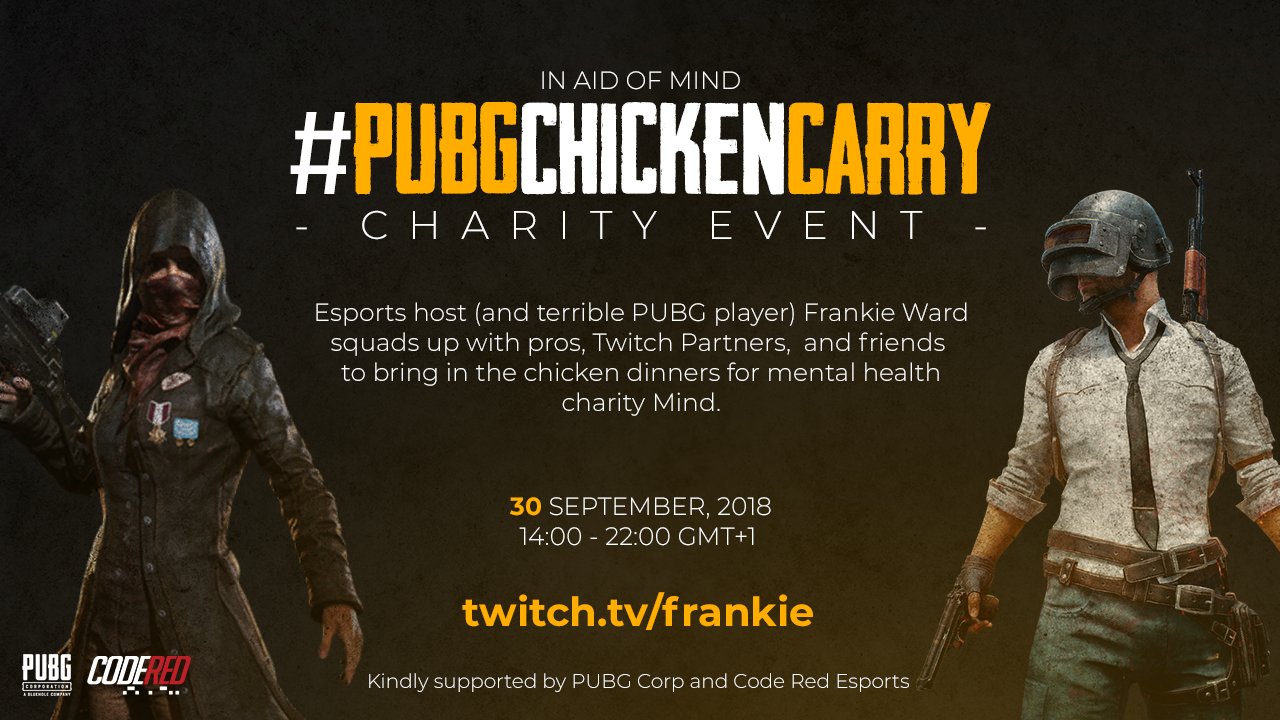 I also knew how horrific I am at PUBG – charity events often involve challenges and endurance – and as well as making myself suffer my own awfulness at PUBG for an extended period of time, I decided to get other people to endure it too – so don't feel like you're sponsoring me for this event: support the poor players who have to put up with me!"
The #PUBGChickenCarry kicks off on September 30 at 2PM BST and will run until 8PM BST.
The likes of professional PUBG players Keiron "Scoom" Prescott and Anssi "AndyPyro" Huovinen, as well as casters Richard "Simms" Simms and Phil "Esquire" Stewart, will be among those helping to carry Frankie throughout the day.