Back to news
Oculus Quest is a virtual reality game helmet that doesn't need a PC and is wireless
The company has announced the release of a virtual reality all-in-one device called the Oculus Quest. It doesn't even have any external sensors which track movements, with the built-in
Oculus Insight technology taking care of this. It is also safe: it warns users about dangers that may be nearby and other objects that the user may find themselves otherwise bumping into.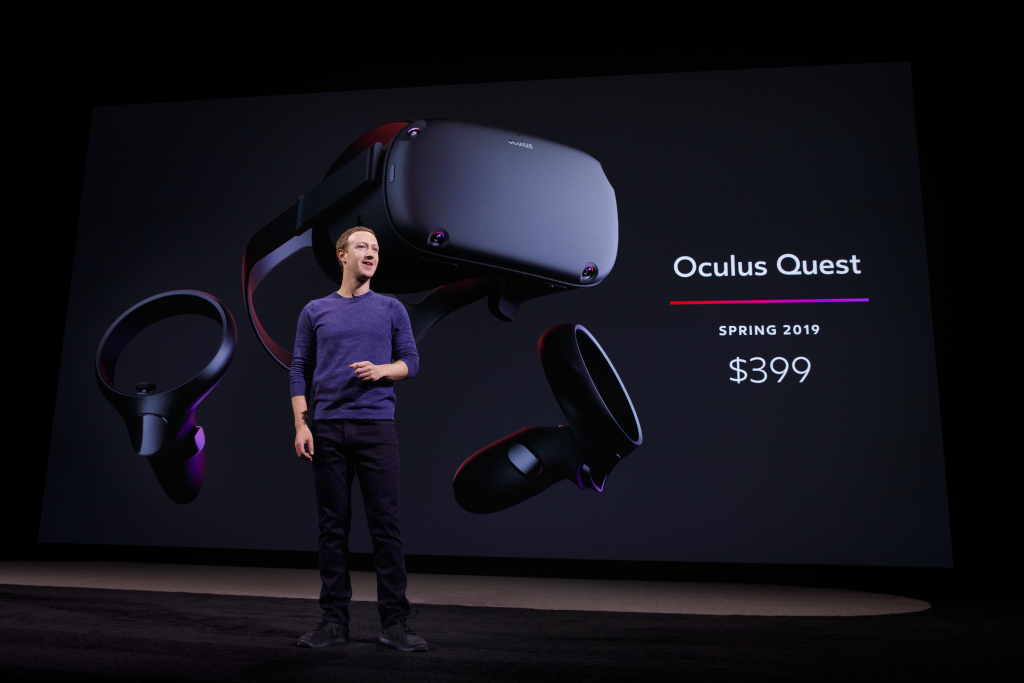 Oculus Quest is the first stand-alone device from Oculus with six degrees of freedom. The helmet has a display with a resolution of 1600 x 1440 pixels per eye and the same lenses as the Oculus Go.
Oculus' Chief Technology Officer, John Carmack, remarked that the Oculus Quest will not be compatible with standard consoles and so will compete with portable and semi-portable devices. The firm's CTO believes that Oculus' new product will compete principally with the Nintendo Switch. "I don't think there's going to be that many people who say, 'I'm not going to buy a PS4, I'm going to buy a Quest instead. "I think we're gonna have people that—like I'm a gamer, I've got my brand of choice for the main console, maybe I've got a PC to play games on—I'm gonna pick up a Quest as a mobile device, very much like the Switch is [perceived by consumers] right now."
On the release date of the Oculus Quest, over 50 games will be available for the device. The device will go on sale in spring 2019 for $399.