Volver a las noticias
Save the Children launches contactless Christmas jumpers
Save the Children has teamed up with Visa to create contactless donation Christmas jumpers for its annual festive fundraiser.
The jumpers will be worn by 30 of the charity's face-to-face fundraising team at 16 London Tube stations on Christmas Jumper Day (14 December).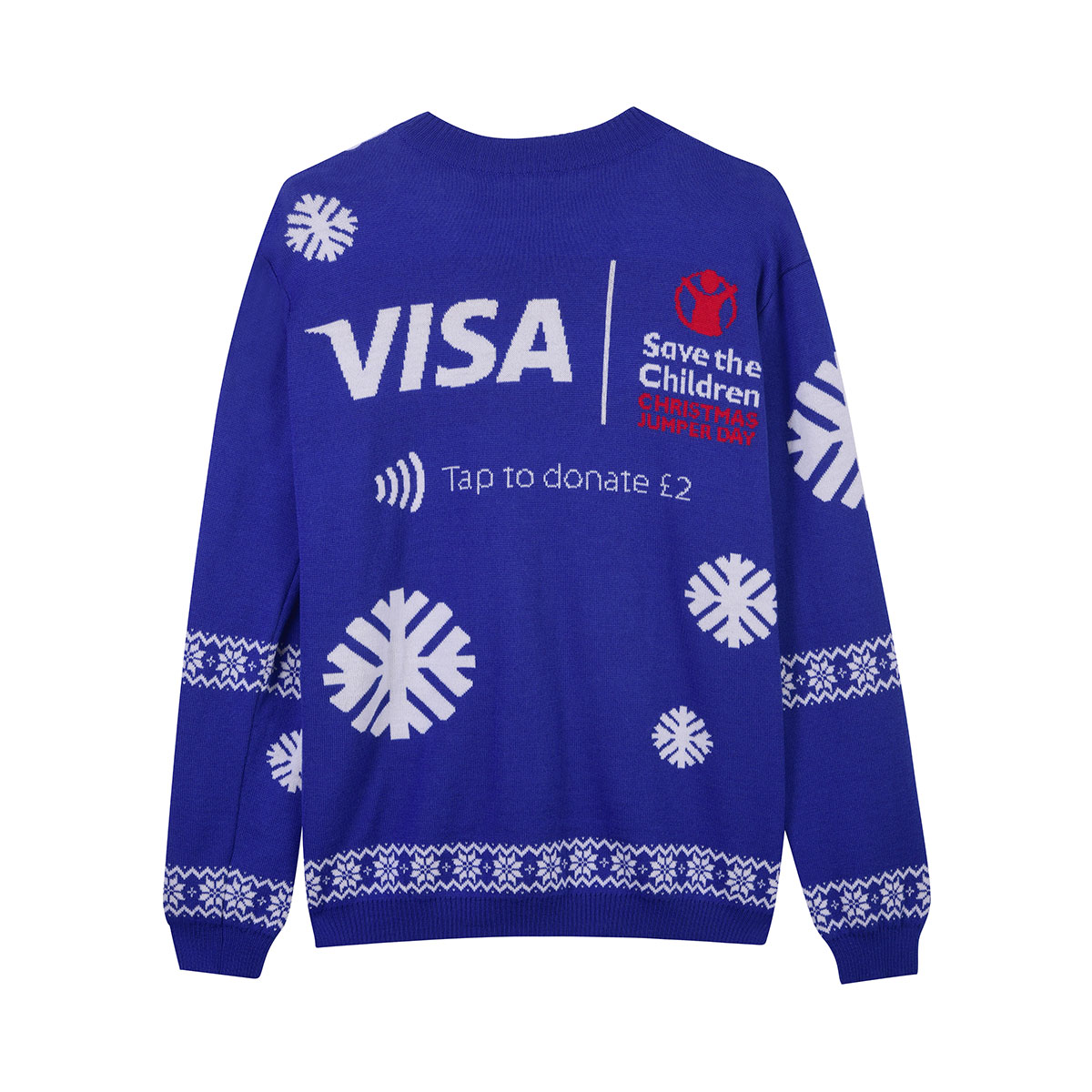 On the day of initiative the public, schools and employers are being urged to stage Christmas jumper events.A donation of £2 is sought for each person wearing a jumper, and £1 for pupils.

The charity has developed the contactless jumpers to take into account changing consumer behaviour and the rise in contactless transactions. More than 60% of Visa's face to face transactions are now contactless.

"We are always looking for new and unique ways to reach the British public and raise vital funds for our life-saving work," said Sarah Button-Stephens, Campaign Manager for Save the Children's Christmas Jumper Day.
"We're so excited to team up with Visa and develop the world's first Christmas jumper with contactless donation technology, it's the perfect way to raise money for Christmas Jumper Day and help make the world better with a sweater."
In addition, online retailer Zavvi is also taking part, by donating 20% of the purchase price of Christmas jumpers to the charity.
Save the Children is hoping that more than five million people across the UK will take part in this year's event.