뉴스로 돌아 가기
Scottish children's charity Children 1st launches multi-channel campaign to double the number of children and families it supports
Scottish children's charity Children 1st has launched a multi-channel campaign in an attempt to double the number of children and families it supports.
Last year the charity helped 10,000 children and their families as part of their work to prevent violence against children, their neglect and help adults who suffered as children. By 2023 it aims to double the amount of people it helps, believing that there will be a growing demand for its services.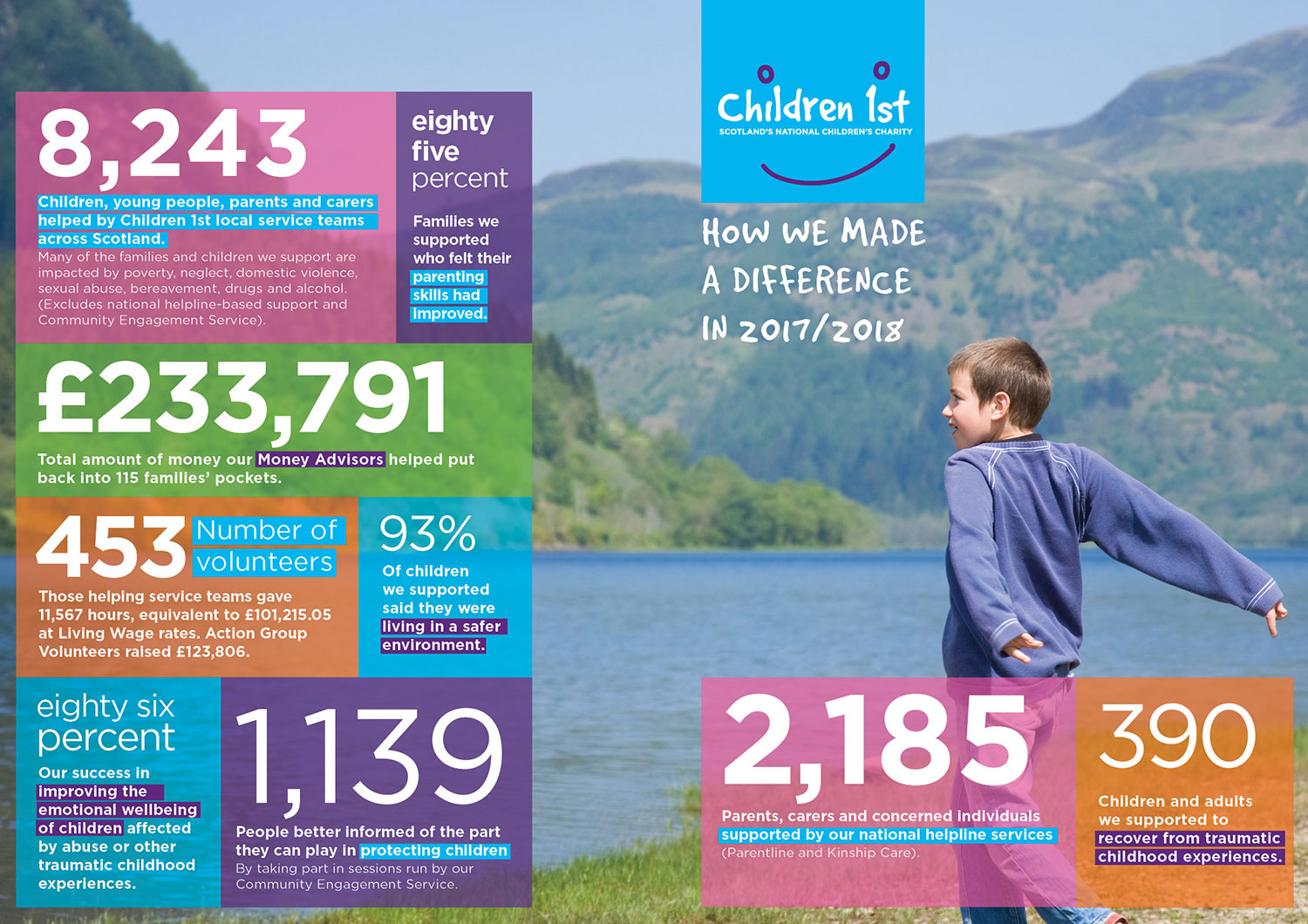 The campaign is entitled: Help give children their smile back. As part of the initiative, a campaign clip has been released about a young girl who suffered and is being supported by the charity. The film ends with the line, "Donate now to Children 1st to help give a child their smile back." The clip has been broadcast on TV and can been seen on the charity's website.
"When children experience trauma it affects every part of their childhood, from their relationships with friends and family, to their ability to learn in school and to play and enjoy activities," said Children 1st's Interim Chief Executive Officer Mary Glasgow.
"It's now widely recognised that adverse childhood experiences, and the resulting trauma, are the single biggest health and social care issue affecting children and families in Scotland today. The average child in need of support has to wait months, and in many areas no specialist support is available, so we must act now."