Назад к новостям
HOW YOUTUBERS AND STREAMERS ARE CHANGING THE FACE OF CHARITY
Article from: News Week
Author: Steven Asarch
The world of celebrity philanthropy has evolved since the days of the Jerry Lewis Telethon. The need to go door-to-door to collect checks or hold massive galas has steadily decreased as the internet makes it easier for us to crowd source fundraising. Today, parasocial bonds with total strangers have become the norm and personal relationships are replaced by Instagram likes and "FOMO."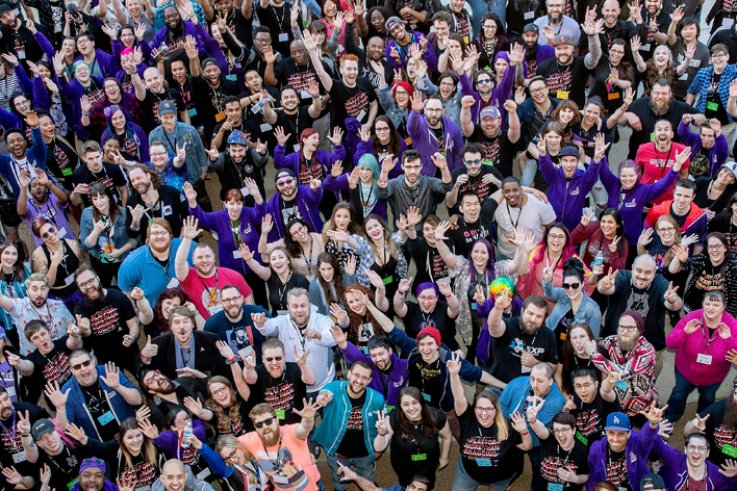 Even smaller streamers can pull in large amounts of money mobilizing their communities. Maya Higa started broadcasting herself on Twitch in April but she's already gained 76,000 Twitch followers. She believes her platform comes with a responsibility to give back.
On May 24, her birthday, Higa earned more than $32,000 from 700 donors for the 5 Cities Homeless Coalition, which gives resources to homeless families in the South San Luis Obispo County area. "When you amass that kind of audience, every little bit counts and it adds up," Higa said. "It feels good to help people."
With this massive surge of potential capital flowing across the internet, some charitable foundations are trying to catch that wave.
St. Jude Play Live
In late April the St. Jude Play Live summit gathered 270 live streamers, ranging from small affiliates with barely a few fans to Twitch streamers with tens of thousands of followers, in Memphis, Tennessee for a conference on how to run charity streams. Throughout May, those charity streams raised money for St. Jude Children's Hospital. It costs about $1 billion a year to operate the hospital, which does not charge families for its services. This demanding budget mean its fundraisers need to stay aggressive, and get creative, when it comes to finding new revenue streams.
Since this event started seven years ago, more than $17 million has been raised through thousands of charity streams. For 2019, the goal is to raise $2.5 million through this event. The strategy is for streamers to give viewers incentives to donate. A $20 donation might earn you a keyring or shout-out on stream. When certain milestones are reached, streamers might have to eat a very hot pepper or dress in cosplay.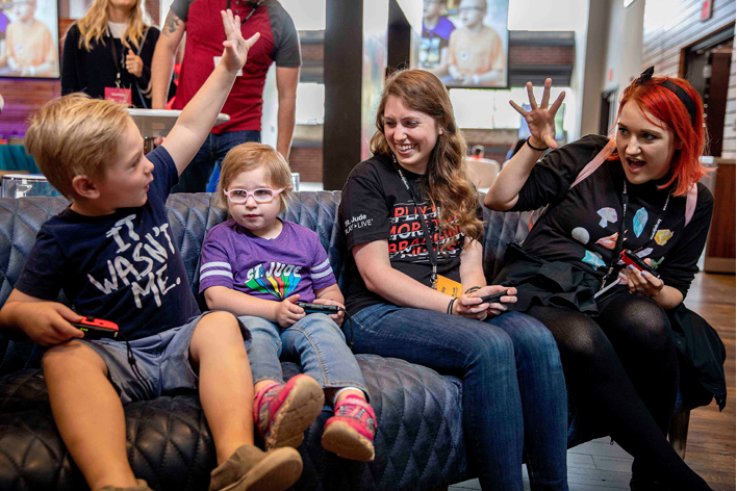 Streamers can get a lot out of attending this event, too. Hotels, food and travel are taken care of by St. Jude, which gives streamers a chance to network or just relax. Special hoodies, highly coveted amongst the Twitch crowd, are only available to those exclusive few that manage to raise at least $500 for the hospital. While it's too early to tell if the investment will pay off for St. Jude, organizers are optimistic about its long term potential.
"One year, two year, three years out, I hope everybody can get a chance to come to St. Jude and to help the mission in a way that's meaningful to them," said Melanee Hannock, Chief Digital & Innovation Officer of St. Jude said. Hannock believes that these "live-a-thons" are the future of philanthropy. "Technology has enabled this whole new world to open up in new ways. You can donate and get thanked right away, shortening the feedback loop. I think gaming can change the world,or at least the world of pediatric cancer for us."
GuardianCon, a gaming convention that takes place at the beginning of July in Orlando Florida, holds a weeklong marathon stream to raise money for St. Jude. Starting in 2015 as a gathering for Destiny 2 fans, the convention has quickly grown from 1,000 attendees to more than 9,000 in 2019. Streamers from all around the globe partnered with companies like Bungie and Rare to raise $4,048,285 for St. Jude. This staggering total is a record for the organization. Benjamin "DrLupo" Lupo raised $900,000 over a four hour stream, with St. Jude awarding him with the Content Creator of the Year Award.
Ben "ProfessorBroman" Bowman, one of the Twitch streamers who took part in the charity stream, thinks it provides the perfect example of the future of fundraising. "GuardianCon exists to provide a focal point that we can bring everyone to in order to rally behind Saint Jude," Bowman said. "Gaming, streaming and YouTube have incredible influence in this world and we believe it is our responsibility and the responsibility of any creator to use the influence that they have to make the world a better place."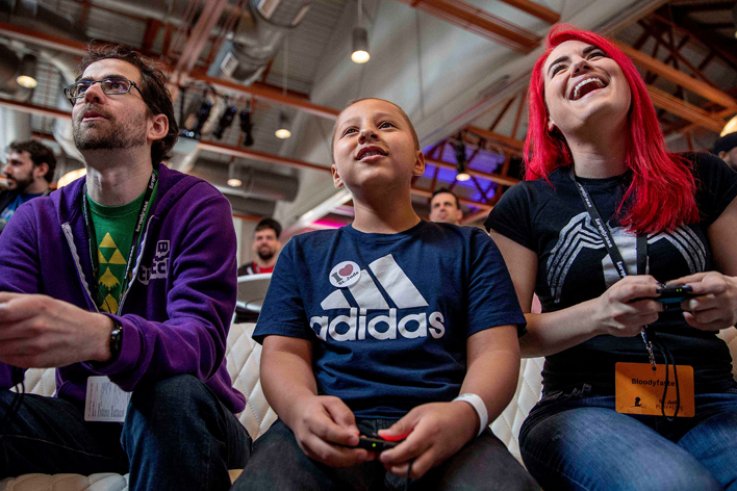 The world of influencers can be hard to comprehend, especially for those who exist outside of it, but shares similarities with the traditional media anyone can understand. Like any hit TV show or Netflix series, content creators provide a space where viewers can go after a hard day and know that their favorite gamer, vlogger, cosplayer or whatever waiting for them. That consistency creates a bond that is quite literally worth something. Supporting your favorite streamer feels good, supporting their charity feels even better.

It's always nice to give back.