Retour aux nouvelles
Vatican launches own version of Pokemon GO, donations to go to charity in name of Jesus Christ
If Walking Dead GO doesn't quite surprise you, then maybe a version from the catholic church does!
Corriere della Sera reports that Follow JC Go has been released for iOS and Android. The game was created with the pope's blessing. Users in the game are to collect their Sunday school heroes: going in search far and wide for saints and other biblical figures.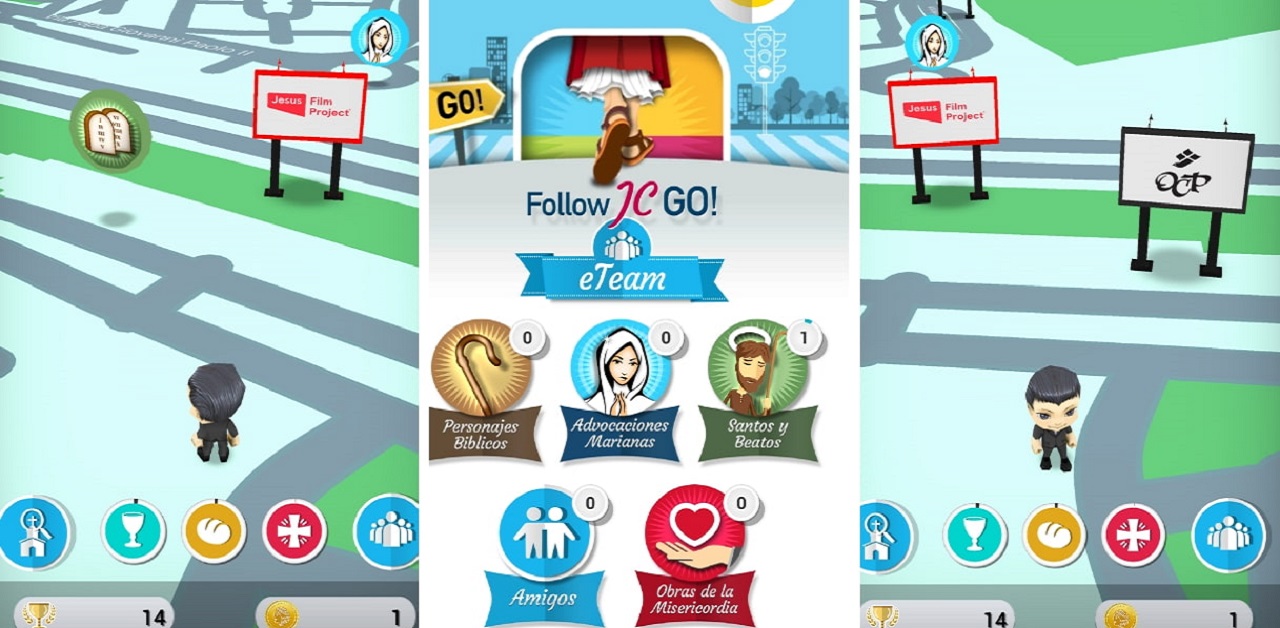 There's no need to battle it out with Pokemon, instead the evangelic heroes ask a few questions about themselves. If you answer correctly then the hero becomes part of your team. Your Follow JC Go team is called the "eTeam" (evangelization team).
Moreover, players need to look after their in-game avatar: feeding and watering it, in addition to praying on time. Follow JC Go also has a monetary aspect.
The in-game currency can be earnt by:
finding valuables on the map
watching ads
donations, although your money goes to charity and not to developers.
Follow JC Go is available for free download, but is only in Spanish at present. Corriere della Sera reports that translated versions are to be released at a later date.